Restaurant
The cooking of restaurant
Les Caps invites you to discover authentic cuisine in a pleasant and warm setting.
Opening time: Monday to Thursday 12 p.m. to 2 p.m. – 7 p.m. to 9 p.m.
Friday: 12 p.m. to 2 p.m.
For your lunches or dinners in the restaurant, the establishment has a dining room that can seat 100 people, and private lounges for 8 to 20 people for a more intimate atmosphere.
Located in the hotel's wooded park, the Terrace is the ideal place for a business meal, a moment of relaxation with friends or family, on the arrival of fine weather.
You will also be able to organize a cocktail party, a festive event or a corporate meal.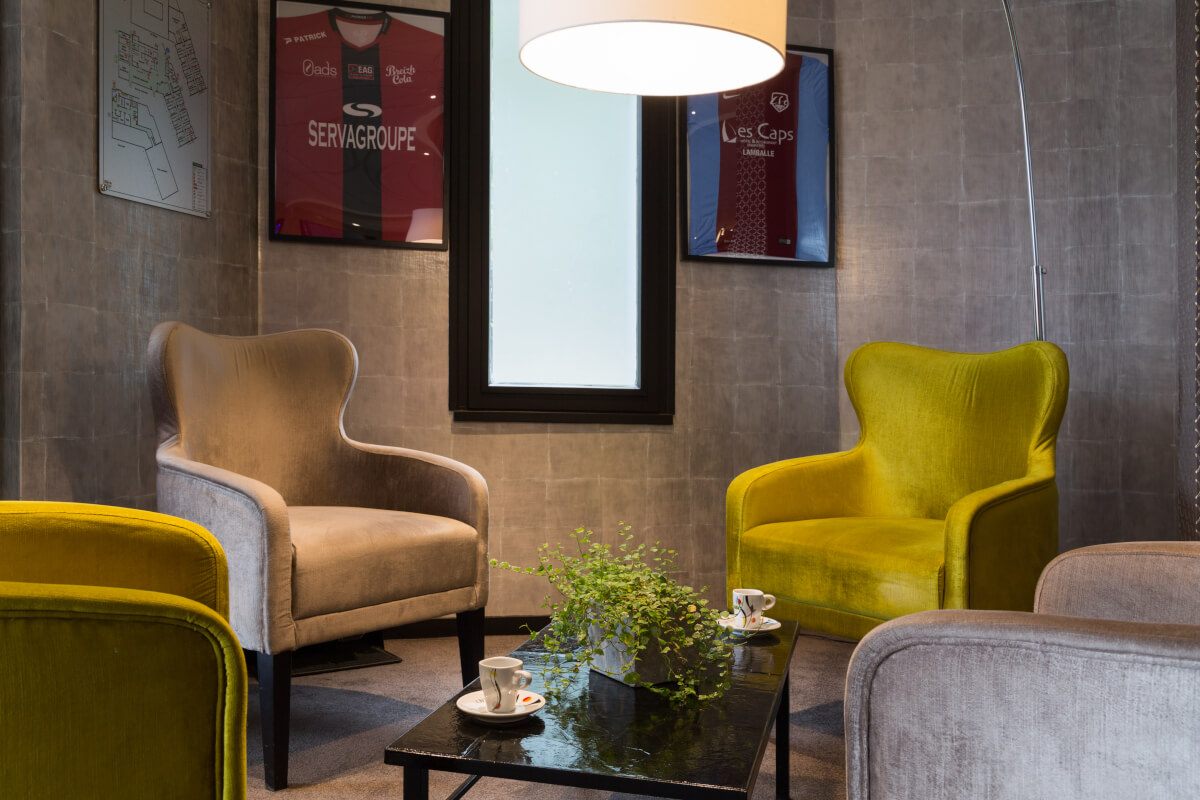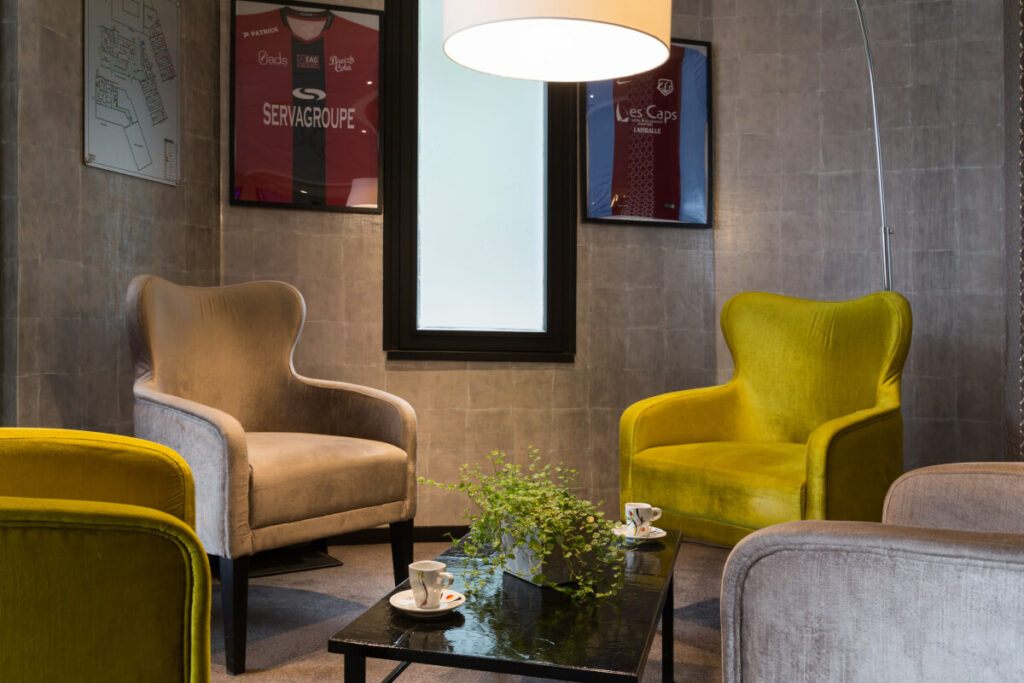 Lounge and co-working space
With a fireplace, our lounge invites you to come and have a drink or chat with friends, all in a cozy and friendly atmosphere.
You can also install yourself during the day to work from your computer thanks to the optical fiber but also organize professional meetings in small groups.
Our restaurant room is perfectly suited for hosting groups.
Do you want to organize a family meal, business dinner, Christmas dinner or other festive event?
We offer a complete solution to welcome you in the greatest comfort and meet all your needs.
Do you want to book for more than 8 people?
Remember to contact us beforehand so that we can organize your meal.